Windshield Repair is Our Specialty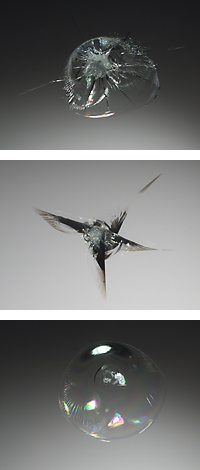 The proof is in the repair. Where windshield replacement requires the removal of your damaged windshield, windshield repair does not… And depending on your level of damage, it's the way to go.
Our windshield repair involves using state-of-the art bridges that temporarily and securely suction to your windshield so a resin can be injected into your damaged glass. We then cure that resin with a special UV light to create a strong bond, keeping the glass from cracking out. When properly executed, the glass's structural integrity will be restored with at least 80% improved cosmetic appearance. Please note that we DO NOT replace windshields.
What's in it for you?
Safe & Cost Effective Alternative – There's no removal of your damaged windshield, keeping the original factory seal intact for safety and savings.
Small Damage is Our Specialty – We repair rock chips up to 1.5 inches in diameter and cracks up to 6 inches in length.
Same-Day Service – In most cases, your service will be completed in 30 minutes or less to get you back on the road faster. Depending on the complexity of the damage, moisture in the damage, or multiple breaks, we ask that you make the vehicle available to us for one hour.
Qualified Technicians – Our technicians are factory trained and certified, with additional certifications by the National Windshield Repair Association and the National Glass Association.
Satisfaction & Lifetime Guarantee – If you're not 100% satisfied with your repair at the time of the service, you'll not be charged. In fact, all windshield repairs performed at Eugene Windshield Repair are guaranteed not to crack or spread for as long as you own your vehicle. If a repair fails, we'll issue a full refund of the purchase price.
Eco-Friendly Process – Windshield repair waste weighs less than 1 ounce, making it a very environmentally friendly service.